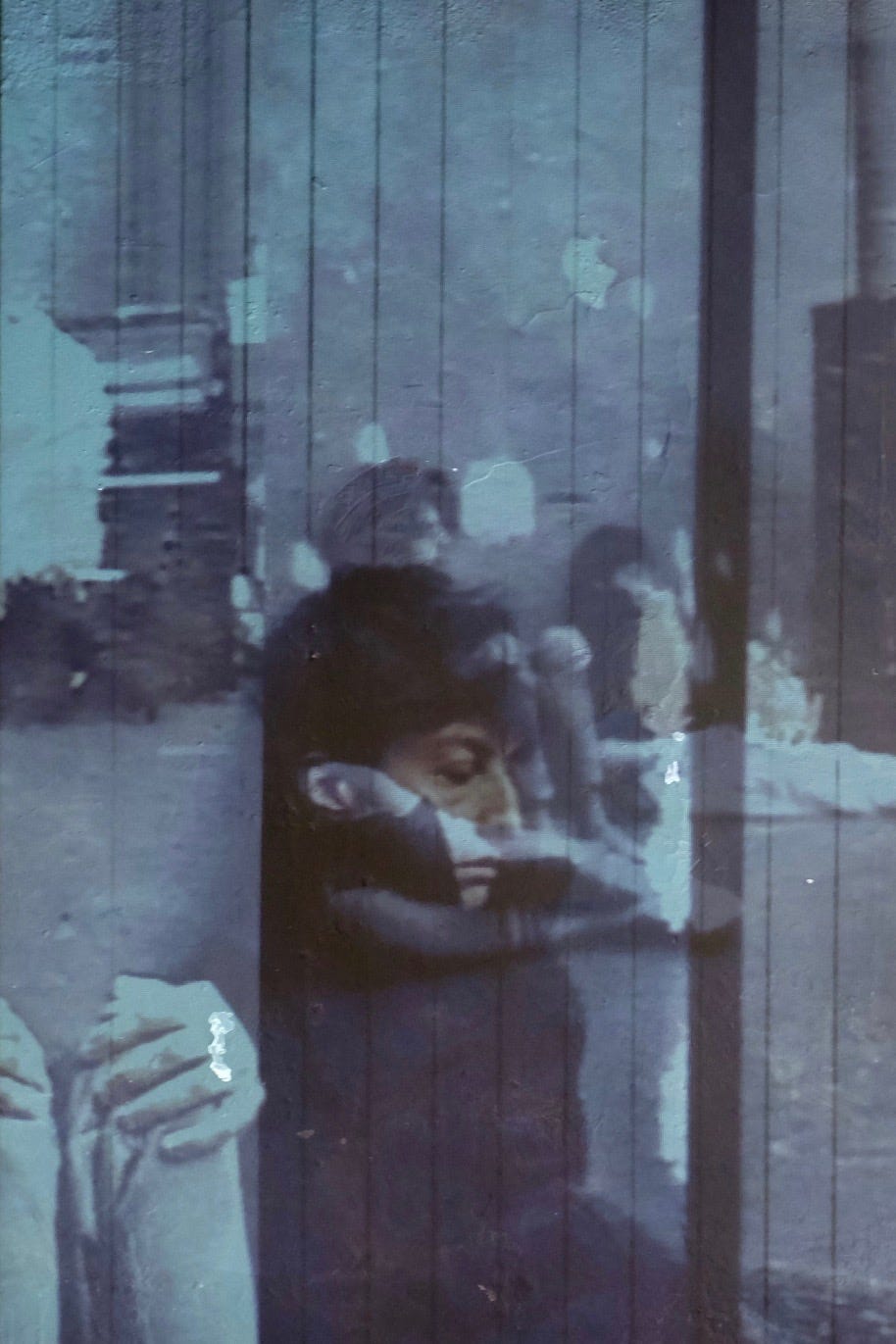 24 Frames per Second
Nikitin Project
A production by It's The Real Thing Studios, in co-production with: Kaserne Basel, Gessnerallee, Wiener Festwochen.
With " 24 frames per second " Nikitin follows up his pieces "Attempt of Dying" and "Hamlet" and creates a musical painting about the vulnerability of the body, between documentary realism, appropriation art and surrealism. The evening looks not least at what takes place between the images, between the movements - at the gaps in space, at the passing of time.

Concept and execution: Boris Nikitin
Costume: Lee Méir
Sound: Kukuruz, Adolfina Fuck
Music: Gay Guerilla/Julius Eastman, Sacre/Boris Nikitin, Medley/Kukuruz & Boris Nikitin
Stage: Johannes Maas, Annett Hardegen, Boris Nikitin
Technical director: Benjamin Hauser
Assistance equipment : Kerim El-Mokdad
Dance / Performance: Josefine Mühle, Renen Itzhaki, Natascha Moschini, Akiles, Eli Cohen, Dessa Ganda
Production: Annett Hardegen / It's The Real Thing Studios.
"24 frames per second"is a collaboration with the piano quartet Kukuruz, the choreographer Lee Méir and the video artist Georg Lendorff. Ongoing Project.
NON-SCIENTIFIC TALK
16 November 2019
Sophiensaele
Berlin – Germany
In a world run by a pre-dominant system which resulted by industries and business taking over economy and thereon society, you find yourself moving further away from your ambitions and plans. This is an effort to include the consequent integrated human concerns into one's initial objectives and goals, as an attempt to hold on to those dreams and aspirations. One case scenario is the medicine industry affecting our lives directly. How much support does medical science really provide to the patient target group?
The Space In-between (Berlin Edition) No Limits 2019
Performance, mess, musings, cups of tea, glitter and protest: A festival within the festival, occupying a utopian space in between. It features upcoming artists with and without disabilities from across the UK and from Berlin.
A production of No Limits Festival (Berlin) and Metal (GB) in cooperation with SOPHIENSÆLE. Media partner: Berliner Behindertenzeitung Berlin Bühnen, Tanzraumberlin, taz. die tageszeitung, Siegessäule, Zitty.
EGO Document
Collectif K L I P
19 October 2017
K Salon - Berlin
A performance and installation night featuring identity portraits of a number of young individuals with migration background.
by Akiles
Produktionszentrum Schloss Bröllin in Mecklenburg/Vorpommern Espace Paul Jargot in Crolles (38) – Grenoble
Like all great things, we started small. We took a few like-minds with a shared vision—and ran with it. Today, we've grown into something big.
Here you might briefly introduce yourself and explain what you do. What makes you unique, and how can you help your customers? You don't have to write a lot. It's actually a good idea to keep your text short, since most people don't read very much on a screen.
CARTE BLANCHE Ausufern 2018
An open stage, an ephemeral cabaret, a temporary construction on the edge of falling apart that openly shows its tricks and ropes. A show.